Our Approach
A passion for professionalism
Being a professional goes beyond the clothes we wear. Our team members show respect toward those with whom they interact every day. They think about the impact of their actions on others.
Our definition of being the consummate professional is:
A reputation for honesty and integrity. The professional Realtor is truthful. Honesty also means sincerity and even frank conversations, sometimes even when the buyer/seller does not really want to hear the truth. Our business is built on trust and sincerity.
Competence. Professionals are good at their jobs. They have mastered their job skills. That mastery builds confidence with clients – we achieve outstanding results.
We facilitate this by utilizing a full complement of marketing tools:
Highest quality professional photos allow our listings to stand out online; 85% of buyers begin searching for their home on the internet.
Our in-house stager enhances the way our listings are presented – initial consultations are a free service for our clients. Staged properties are statistically shown to sell faster.
Premier agent exposure on Zillow, the top real estate search engine.
Enhanced listings on Realtor.com. We include extra services, videos and premium exposure to showcase your home.
Print advertising by The Lund Group in neighborhood directories, neighborhood newsletters, and a quarterly customized magazine maximizes exposure. Berkshire Hathaway HomeServices Georgia Properties advertises in local papers and select magazines such as the Atlanta Business Chronicle.
Mega Open Houses draw more traffic to our listings.
Digital ads on kiosks and strategically located billboards, such as those shown at Avalon.
Systemized feedback from other agents, asking all showing agents to respond to our customized questions about the property, in order to get constructive feedback on our listings.
Targeted marketing with Berkshire Hathaway HomeServices; they provide mailings to target markets.
Worldwide exposure where we expose our homes locally, nationally and internationally to draw attention to them through Berkshire Hathaway HomeServices marketing international campaigns and International MLS.
Social media exposure on Facebook, LinkedIn, Twitter, and Cathi's real estate blog draws more attention to our listings.
A commitment to our community
We live, work, play and worship here in Roswell, Alpharetta, Milton and Woodstock alongside our clients. Your community is our community and we strive to give back just as we have been blessed.
The Lund Group supports: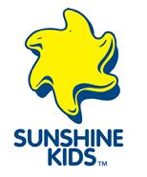 A portion of every sale made by The Lund Group is donated to The Sunshine Kids, a non-profit organization dedicated to children with cancer. Established in 1982, they are committed to providing positive group activities and emotional support for young cancer patients.

The Drake House provides short-term crisis housing, education and empowerment programs for homeless mothers and their children in north metro Atlanta, designed to assist the family in working toward self-sufficiency.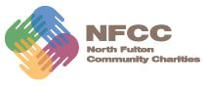 North Fulton Community Charities (NFCC) is a leader in North Fulton offering assistance to over 5,000 families annually. They strive to build self-sufficiency and prevent homelessness and hunger in our community by providing emergency assistance and enrichment programs.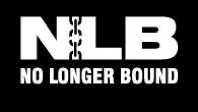 No Longer Bound provides broken individuals with a place of escape from the enslavement of addiction. They do this by creating a residential refuge for addicted individuals to detoxify from the chemicals, chaos, and catastrophe caused by their dependency.
Focusing on Family, Friends and Faith
The team at The Lund Group strives to exemplify the characteristics of servant leadership at all times. Servant leadership is a philosophy and set of practices that enriches the lives of individuals, builds better teams and ultimately creates a more caring and kind world.
In short, servant leaders put the needs of others first. It begins with the ability to see the big picture, identifying challenges and finding solutions using all of their God-given talents. As servant leaders, we are optimists with empathy for people, leading through service. From the first conversation to well past the closing on your new home, the leaders at The Lund Group think about how they can best serve you.